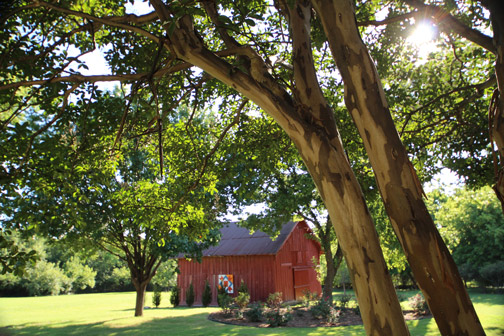 Bonham, TX and the surrounding towns in Fannin County have much to offer and to enjoy.
Please contact us directly to help you maximize the enjoyment part of your trip.
Local attractions include:
Jenna Regan Photography, North Texas pet and equine photographer
Homestead Winery & Tasting Room, local winery north of Bonham
The Library Bar and Grill, fabulous dining in Sherman, TX
Fannin County Quilt Barn Trail, the largest quilt barn trail in the state of Texas
The Sam Rayburn Library & Museum, learn about Mr. Sam who served as the Speaker of the U.S. House of Representatives for 17 years, the longest tenure in U.S. history. He made his home in Bonham.

The Creative Arts Center of Bonham, local cultural center and art gallery
Fannin County Museum of History, learn about the history of the area while staying at historic Granny Lou's
Monthly Trades Day, local trades days within walking distance of Granny Lou's
Bonham State Park, outdoor activities galore
Powder Creek Park, outdoor children's park within walking distance.
Legacy Ridge Golf Course, local golf course just minutes from Granny Lou's
Fannin County Historical Commission, promotes the preservation of the history of Fannin County
Fort Inglish, a replica of the Fort Inglish Village represents the nucleus of homesteads that became the town of Bonham, Texas.
For additional information about local events, you can contact the Bonham Area Chamber of Commerce at 903-583-4811 or view their website here.
In addition, check out the Visit Bonham website.
Need help in planning your stay in Bonham?
A full service concierge service is also available during your stay. We can tell you all about the best places to go in Bonham and make the planning part easy for you!